Guernsey lies in the English Channel and is the largest of four inhabited islands forming the Bailiwick of Guernsey (the others are Alderney, Herm and Sark). It has a population of around 63,000 people occupying its 24 square miles (62 km2).
The Bailiwick of Guernsey is a Crown Dependency and is not part of the United Kingdom. It is part of the British Isles, but is not a member of the European Union; however, Guernsey has a special relationship with the EU and access to the single market for the purposes of free trade.
Guernsey's climate is temperate with mild winters and warm sunny summers. The warmest months are July and August, when temperatures are generally around 20 °C (68 °F) and occasionally going above 24 °C (75 °F). The coldest month is February with an average air temperature of 6 °C (42.8 °F). Snow rarely falls and the temperature rarely drops below freezing. The rainiest months are November, December and January, while July is on average the sunniest month with around 250 hours of sunshine and December is the least sunny with around 60 hours.

The Bailiwick's government is called the States of Guernsey and consists of 38 People's Deputies, elected from seven electoral districts every four years. There are also two representatives from Alderney (Sark sends none as it has its own legislature) and the Bailiff or Deputy Bailiff presides in the assembly, while the Lieutenant Governor of Guernsey is the representative of the British Crown.
Relocating to Guernsey
Estate Agents
There are several estate agents based in Guernsey who can help you to find the right property for you and then help you through the process of buying or renting it.
Law Firms
Law firms are known as Advocate Practices in Guernsey and there are a number to choose from to assist you with buying a property in the island.
Removal Companies
There are several removal companies based in Guernsey who can help you to transfer your furniture and possessions from the UK to Guernsey. 
Nb. The Medical Specialist Group offers a generous relocation package to assist with the cost of moving family and possessions to Guernsey. The States Committee for Health & Social Care also provides some financial assistance towards these costs for their new employees.
Getting to and from Guernsey
Transport Links
Guernsey is served by three main airlines, Flybe, Blue Islands and Aurigny (the latter being owned by the States of Guernsey itself). These offer regular services between Guernsey, Jersey and various airports in the UK, while Aurigny also operates flight to and from Alderney and Dinard. They and other smaller airlines also offer charter flights to destinations in mainland Europe.
Sea links are provided by Condor Ferries, who operate fast ferry services (for cars and passengers) between Guernsey, Jersey, Poole and St Malo. Condor also operates a freight service (on which cars and passengers may also travel) on a conventional ferry between Guernsey, Jersey and Portsmouth. A french ferry company called Manche Isles also runs a passenger-only service between Guernsey and Normandy during the summer months.
Living in Guernsey
Activities:
Guernsey has an outstanding leisure centre providing all manner of sports and non-sport activities, together with three parks (Saumarez Park, Delancey Park and Cambridge Park) and two cinemas and numerous youth clubs and organisations.
Art, drama, craft and culture all thrive in Guernsey, with an annual eisteddfod and various shows, fairs, events and activities to meet almost any interest.
There are four museums, three garden centres, an aquarium and several family-orientated visitor attractions, while the neighbouring islands of Herm, Sark and Alderney all provide unique and enjoyable visitor experiences.
All of the islands have cliff paths with stunning sea views, while Guernsey also has a network of pedestrian-priority green lanes providing enjoyable strolls through the more rural areas of the island.
Guernsey residents are particularly spoilt when it comes to dining out, with dozens of cafes, bistros and restaurants ranging from simple pub-grub to haute cuisine dining in Michelin-star establishments.
Sports:
Guernsey, Alderney and Sark each participate in their own right in the biennial Island Games, while they unite to represent the Bailiwick of Guernsey every four years in the Commonwealth Games.
In sporting events where Guernsey does not have international representation islanders may choose to compete for any of the Home Nations and for Great Britain. Examples are tennis player Heather Watson, footballer Matt Le Tissier and World Champion rally car driver Andy Priaulx.
Guernsey has a football league, a cricket league, two rugby clubs who compete home & away against UK opposition, tennis clubs, squash clubs, an athletics club, three golf courses and a host of other sports – while the waters around the island are ideal for swimming, diving, surfing and boating.
Family Life in Guernsey
Education Details:
The Bailiwick of Guernsey has 12 States-run Infant/Primary schools, from which students transfer to one of the secondary schools at the age of 11 years and where they can then study for GCSEs.
In 2016 the States of Guernsey voted to end the 11+ selection system which had operated for more than 50 years and the Education Department was directed to, by 2019, design and implement a non-selection system which will provide three co-educational secondary schools and a sixth-form college.
The school leaving age is the last Friday in June in the year that a student turns 16 years of age (in line with England, Wales and Northern Ireland).
In addition to the States-run schools, private education is available at Elizabeth College (boys) and Ladies College (girls) and Blanchelande College (Catholic/co-educational) at both primary and secondary age levels.
A-level studies can be undertaken at the sixth-form college and at Elizabeth College and Ladies College.
There is no university in Guernsey, but Bailiwick-resident students who go on to attend university in the UK can receive States of Guernsey support towards both living costs and tuition fees.
There are around 20 pre-schools, playgroups and child day nurseries in Guernsey providing safe environments in which your children can learn and grow and develop their social skills.
Working in Guernsey
Healthcare Jobs
Healthcare jobs in Guernsey fall into four areas:
The States of Guernsey's Health & Social Care department employs the clinical staff working at the Princess Elizabeth Hospital, where in addition to the main hospital there are satellite buildings for the mental health hospital and for residential geriatric care. There are also two other States of Guernsey-run residential facilities for older people.
The Medical Specialist Group, under contract to the States of Guernsey, provides the majority of the Bailiwick's secondary healthcare services and employs consultant surgeons and physicians, along with theatre assistants, outpatient nurses and around 100 support staff.
The Guernsey Therapy Group, again under contract to the States of Guernsey, provides physiotherapy services for Bailiwick residents.
There are three GP practices in Guernsey and one in Alderney. The Healthcare Group has four surgeries in different parts of Guernsey, while the Islandhealth Group has three and the Queens Road Medical Practice has two.
Financial Matters in Guernsey
Banks:
The 'big four' (Barclays, HSBC, Lloyds, RBS/NatWest) all have branches in Guernsey, along with a considerable number of private banks and trust companies. There are also a good number of insurance and pension firms.
For Personal Banking enquiries with Barclays Guernsey, please call +44(0)1481 811911
Tax Information:
Individuals resident in the Bailiwick of Guernsey (excluding Sark) pay income tax at a flat rate of 20% on their worldwide income. Guernsey has a 0% corporation tax rate on most companies and levies no capital gains, capital transfer, inheritance or value added (VAT/TVA) taxes. Personal gains made by regular trading in equities or goods are assessed as income rather than a capital gain and consequently taxed as income.
As with other offshore centres, Guernsey has come under pressure to change its way of doing business and has amended its tax system to remain OECD compliant, by introducing a 'Zero-Ten' corporate tax system where most companies pay 0% corporate tax and a limited number of activities are subject to taxation, including banking activity (taxed at 10%), regulated utilities and income from the sale of land or building (taxed at 20%).
Social Security Contributions
Social Security contributions are mandatory, with employees paying 6.6% of gross earnings per annum and employers also paying 6.6%.
Transfer of NHS pensions:
The MSG has a pension scheme which can receive transfers from other occupational pension schemes, including those originating in the UK –but this would be a matter for any new consultant to discuss with their financial adviser to ensure that it would be in their best interests to do so. The States Committee for Health & Social Care will also accept the transfer of NHS pensions into the States of Guernsey pension scheme.
Testimonials
Two consultants who have joined the Medical Specialist Group in recent times are thoroughly enjoying life in Guernsey and are convinced that they made the right decision to bring their families to the island:
Obstetrician/Gynaecologist Mr Benjamin Thomas made the move in May 2016 and says
"After only a year I know that Guernsey is the right place for me, my wife and two boys.  We live in the country, I get to work in 10 minutes, do not pay for parking anywhere on the island, have the satisfaction of working in a small but quality Consultant-delivered healthcare system, and I feel I am taxed fairly.
Our boys are having a great childhood by enjoying the beaches regularly and having space to move around, with the promise of many activities for them when they're of school age.  There is a choice of very good schools, and Guernsey is known to be a generally safe place for children.
The island's coastline has great natural beauty, and Early Georgian and Victorian architecture are the norm, although there are some impressive but sympathetic modern buildings.  We've been gripped by intrigues relating to the Occupation which are recounted in several museums, and we love aspects of Guernsey's strong cultural tradition.  There are more independent shops and fewer generic brands in town than most other places of a similar size which means it's a pleasure going into town.  So whereas Guernsey is a global financial centre of some importance, it has clearly retained its character. 
We have been made very welcome by other émigrés and Guernsey natives alike who are used to people settling in Guernsey with all its obvious advantages."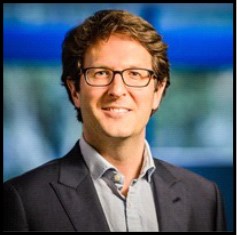 Orthopaedic Surgeon Mr Ben Bradley joined the MSG in June 2017 and says "Moving to Guernsey has been fantastic for both my professional and family life. When first contacted about the post, Guernsey really wasn't on our radar but, within hours of my first visit, I knew the Island was the place for us. 
Professionally I get to provide a consultant-delivered service to my patients, directly managing every aspect of their care. Service development is actively encouraged, providing the opportunity to deliver high-level, current care. I am well appreciated and well remunerated for my efforts within an advantageous tax system away from the pressures and contract re-negotiations of the NHS.
The Island itself is simply stunning, with every type of coastline showcased, from dramatic, rugged high cliffs to beautiful white sandy beaches surrounded by clear blue waters in a climate boasting more sunshine hours and less rain than the mainland.  Sport on the Island is huge, with every type of sporting activity being available and encouraged from a young age and the Island producing a disproportionate number of high-level athletes.
Our quality of life since moving to Guernsey has been superb. Family life is very important on the island. There always seems to be activities and events available for us to do together and the Island is filled with cafes, restaurants and bars all serving food and drink of exceptional quality. Our family is very happy here and, for me personally, the ability to go for a morning surf before work is just magical!".
An article was published on the website of the Institute of Economic Affairs on 9th August 2017 which suggests that the UK's NHS could benefit from looking at how healthcare is provided in Guernsey. This article can be read here.