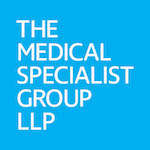 We Offer:
Greater involvement in direct patient care
A change from NHS style healthcare
Less than 15 minute drive to work
Generous remuneration package
Renowned for its sandy beaches and granite cliffs, mild climate and close proximity to France, Guernsey offers a high quality of life in a beautiful environment. The unique consultant-delivered healthcare system offers a combination of high quality medicine and continuity of care.
We are seeking to appoint two additional Consultant Anaesthetists to join the existing 10 (9 whole time equivalent) anaesthetists providing the anaesthetic, intensive care and pain services to the island population of 65,000 people.
These posts have been created to facilitate an increase in elective orthopaedic capacity and daytime emergency anaesthetic provision.
The post holder will be expected to be on the GMC Specialist Register for Anaesthesia. It is envisaged that the new postholders will work flexibly across a range of anaesthetic sessions and while broad anaesthetic experience is essential, an interest in various subspecialties including ICU, paediatric anaesthesia or obstetric anaesthetic could be supported by the department.
Guernsey does not have junior doctors and so consultants have more direct patient involvement and are able to provide excellent continuity of care.
Enquiries can be made to Dr Graham Beck (email grahamb@msg.gg) or Dr Anthea Pinder (email antheap@msg.gg). Information packs are available from recruit@msg.gg or telephone the HR department on 01481 239988.
You can download a copy of the job description here.
The Medical Specialist Group is a partnership of currently 49 Consultants, which, under contract, provides specialist medical services to the Guernsey Health Service under a health care model that is different and separate to the NHS.
There are opportunities for private practice within the job plan and 10 days of fully funded study leave annually. Other benefits include a full relocation package; private health insurance and a generous salary (NB the income tax rate for Guernsey is currently 20% with no higher rates).
The Princess Elizabeth Hospital has approximately 145 beds and there are strong clinical links with UK mainland centres, particularly Southampton General Hospital.
Guernsey offers an outdoor lifestyle with outstanding leisure facilities and excellent provision of schools in both state and private sectors.
Closing Date: Monday 16th December 2019                          Interviews: Saturday 11th January 2020
For more information on The Medical Specialist Group visit: www.msg.gg
For more information on Guernsey visit: www.visitguernsey.com