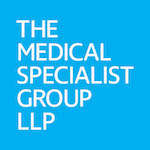 Do you want…
a greater involvement in direct patient care and service development?
a change from NHS style healthcare?
a 10 minute commute to work?
a generous remuneration package with additional benefits and a gentler tax regime?
a pleasant environment with France and the other Channel Islands on your doorstep?
We are seeking to appoint a Consultant Paediatrician to be based at the Medical Specialist Group and the Princess Elizabeth Hospital.
The Medical Specialist Group is a partnership of 47 Consultants providing specialist medical services under contract to the States of Guernsey Health Service and is unlike the NHS as the health care model is consultant-delivered without junior doctors, enabling a more distinctive, high quality and personal service.
The MSG also has strong clinical associations with UK mainland trusts for tertiary care in both paediatric and neonatology with off-island links encouraged.
Applicants must have broad experience in both general paediatrics and neonatology, while other subspecialty interests that would complement the department would be welcomed.
The successful candidate will form part of a team of five clinicians and flexibility and the ability to work as part of a close-knit team are essential attributes. 
Candidates should be on the UK GMC specialist register or be within six months of obtaining CCT at the time of interview.
Guernsey offers an outdoor lifestyle with outstanding leisure facilities and excellent provision of schools in both States and private sectors.
Enquiries can be made to Dr Clare Betteridge (clareb@msg.gg) or Dr David Schapira (davids@msg.gg).
An information pack is available upon request via email to: recruit@msg.gg or tel: 01481 239988. Download a copy of the job description here.
For more information on The Medical Specialist Group visit: www.msg.gg 
Further information about Guernsey is available at: www.visitguernsey.com
Closing date: 29th July 2019         Interviews: Saturday 24th August 2019