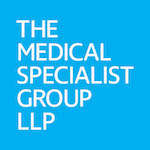 Renowned for its sandy beaches and granite cliffs, mild and sunny climate and close proximity to France, Guernsey offers a high quality of life in a beautiful environment. The unique Consultant-only healthcare system offers a combination of high-quality medicine and continuity of care.
The Medical Specialist Group is currently a partnership of 49 consultants, providing secondary healthcare free at the point of delivery under contract to the island's government, the States of Guernsey.
The department of Paediatrics has strong clinical associations with UK mainland trusts with Southampton University Hospital Trust   routinely providing most tertiary services and joint specialist clinics. Off island links are strongly encouraged for all specialists.
We wish to appoint a colleague to join a team of 5 Consultants providing the full range of general Paediatric and neonatal services.
Applicants should have broad experience in both general Paediatrics and neonatology. Special interests that supplement those of current colleagues will be welcomed.
The Princess Elizabeth Hospital has excellent facilities including a resident obstetric consultant team, Paediatric trained anaesthetists excellent imaging services including state of the art, CT, MRI, Radioisotope scanning and ultrasound.
The post allows for a generous 35 days paid holiday and 10 days of fully-funded study leave annually, in addition to fully-funded off-island attachments which are encouraged. Other benefits include a full relocation package, private family medical insurance, mobile phone contract and GMC subscription. The income tax rate for Guernsey is currently a flat rate of 20%, and there is no VAT, capital gains tax or inheritance tax.
Guernsey offers excellent sporting, leisure and recreation opportunities for adults and children alike, and a minimal daily commute. The island has air links to Southampton, Gatwick and several UK regional airports, and there are also ferry services to Poole, Portsmouth and St Malo.
Applicants should be on the specialist register or be within six months of obtaining their CCT / CESR at the time of interview. Established consultants are welcome to apply.
Download a copy of the job description here.
Enquiries can be made to:
Dr Clare Betteridge via email to: clareb@msg.gg
Dr David Schapira via email to: davids@msg.gg
Information packs are available from Nathan Collenette, email: nathanc@msg.gg or tel: 01481 239960.
Closing Date: Monday 11th November 2019  Interviews: Saturday 7th December 2019
For more information on The Medical Specialist Group visit: www.msg.gg
For more information on Guernsey visit: www.visitguernsey.com